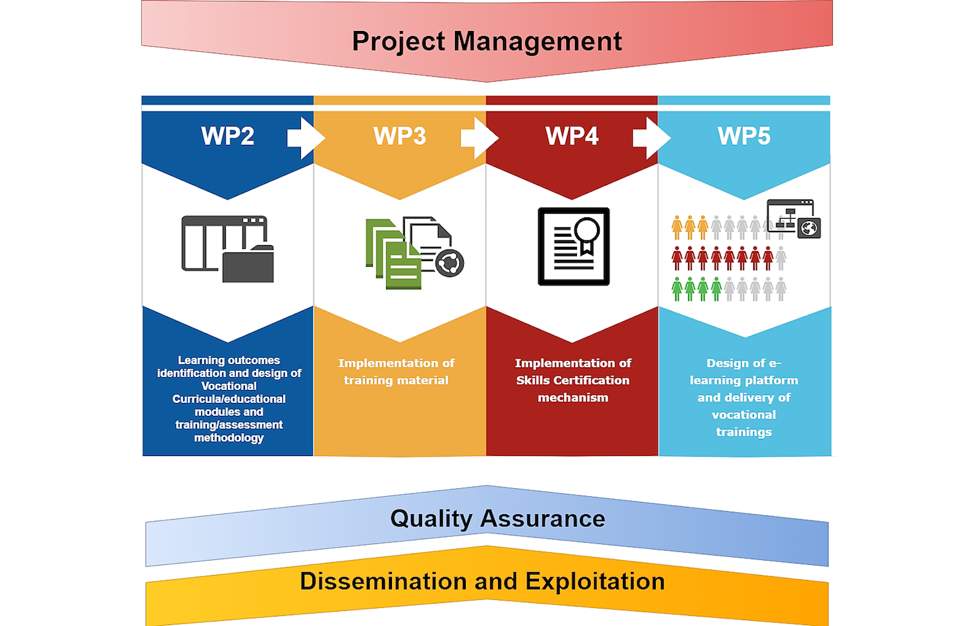 Work Breakdown
The work of the project is divided into seven work packages which are illustrated in the figure below.
Work Packages 1, 6 and 7 constitute horizontal activities concerning Project management and coordination (WP1), Quality assurance and evaluation (WP6) and Dissemination and Exploitation (WP7).
The other Work Packages concern the implementation of the key activities of the project named:
Learning outcomes identification and design of vocational curricula/educational modules and training/ assessment methodology (WP2).
Implementation of training material (WP3).
Implementation of skills certification mechanism (WP4).
Design of e-learning platform and delivery of vocational trainings (WP5).
Almost all Work Packages interact in order to achieve the desired results and outputs.